my log book!!
i write daily stuff that happened in my life!!! i'm not good at writing and sometimes forgetful so i won't be writing much! sorry!!!
xx/xx/xxxx
Went to the pond to catch frogs with logan, fun!
xx/xx/xxxx
Play animal crossing on gamecube with logan today, fun!!
xx/xx/xxxx
I like to eat on the school rooftop, the breeze feels nice and I can see everything!
xx/xx/xxxx
Mommy cook carrot I don't like carrot
so I give mine to logan. Also went outside to collect berries with logan! ! fun!
xx/xx/xxxx
I got sick so I read joey the devil all day. Logan bring me apples to eat too.
I tried to draw joey I love joey!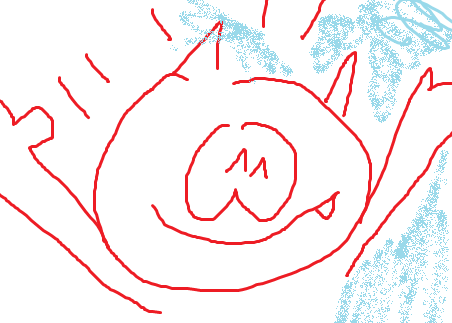 i drew it with mouse sorry it is bad!!!!
xx/xx/xxxx
Summer vacation over went back to school
. There's some meanie talking about me so I told logan to scold them. Fun!!
xx/xx/xxxx
Logan hurt himself again so I gave him cute bandaids. He hurt himself because of me but its for the best! Logan is so nice.
xx/xx/xxxx
Went to feed our rabbits! Fun!! They like carrots.